Considered by many to be the "flagship" Watson product, Watson Assistant is a platform for building AI-powered chatbots. I joined the team as the design lead for Analytics and Recommendations; two different tools that help chatbot designers and engineers track, understand, and improve the performance of their bots, including proving business impact.
This role was very heavily UX-focused, with some visual design as well. Working with multiple product managers, developers, and executives, I took business needs and new technologies and brought them to life through user-centered design.

I developed new features from whiteboard to clickable prototypes, collaborating and establishing consensus between the design, product, and engineering organizations. The primary challenge on this project was making complex technical concepts and interactions as simple and easy to use as possible, while ensuring that the magic of Watson was felt throughout the experience. 
Following are screenshots from an Invision prototype I built for the Intent Conflict Resolution feature. Hotspots are highlighted here in blue for illustrative purposes. User testing instructions are in sea foam at the top of the screen. I was responsible for the design of the entire feature, from initial wireframes and flows to high fidelity
.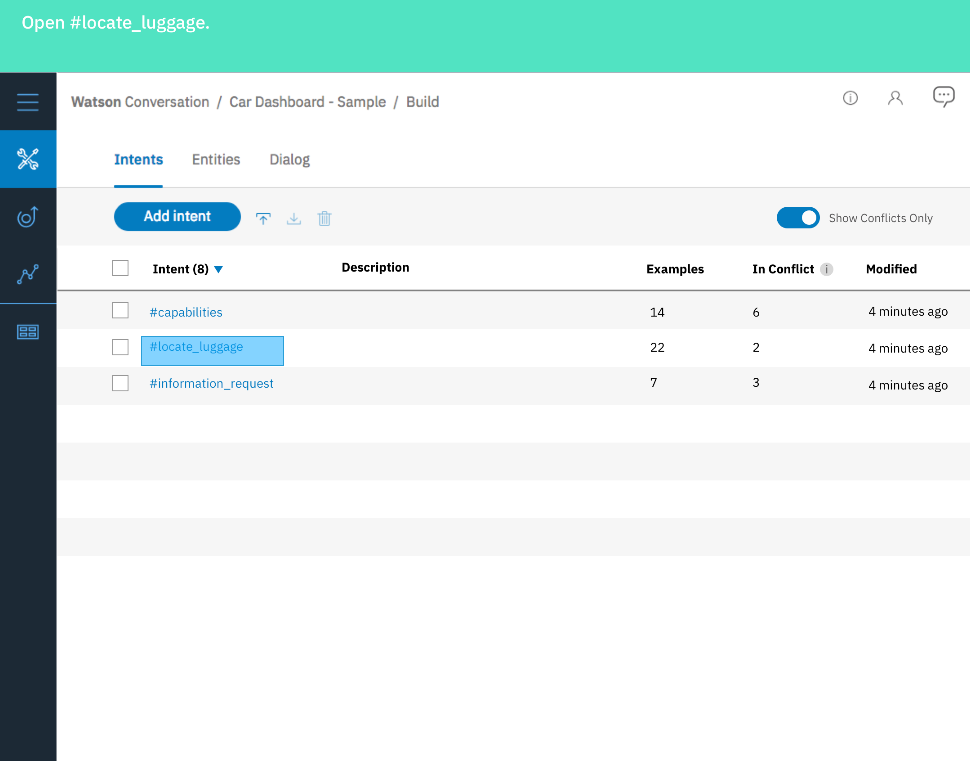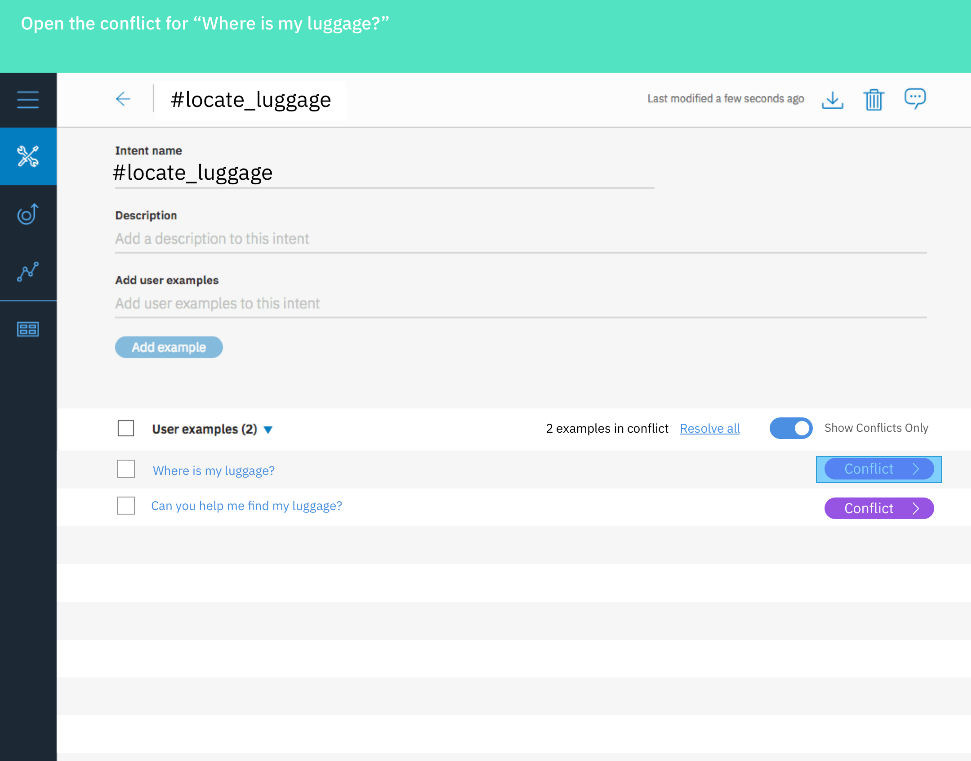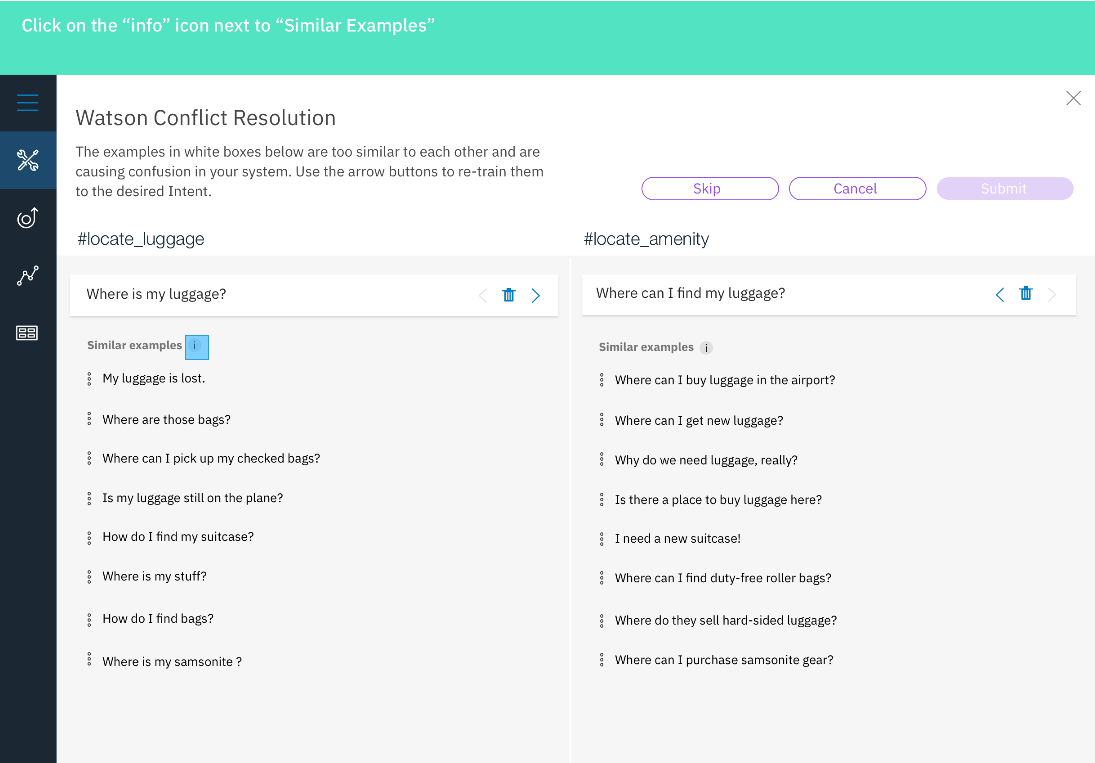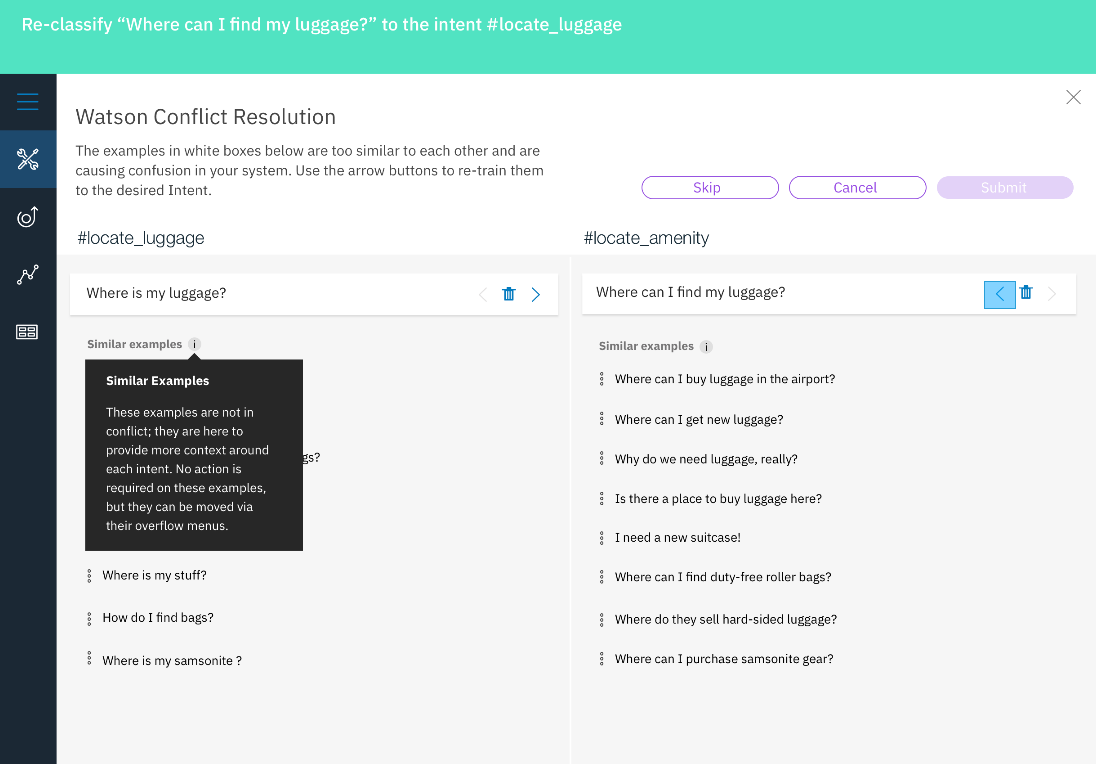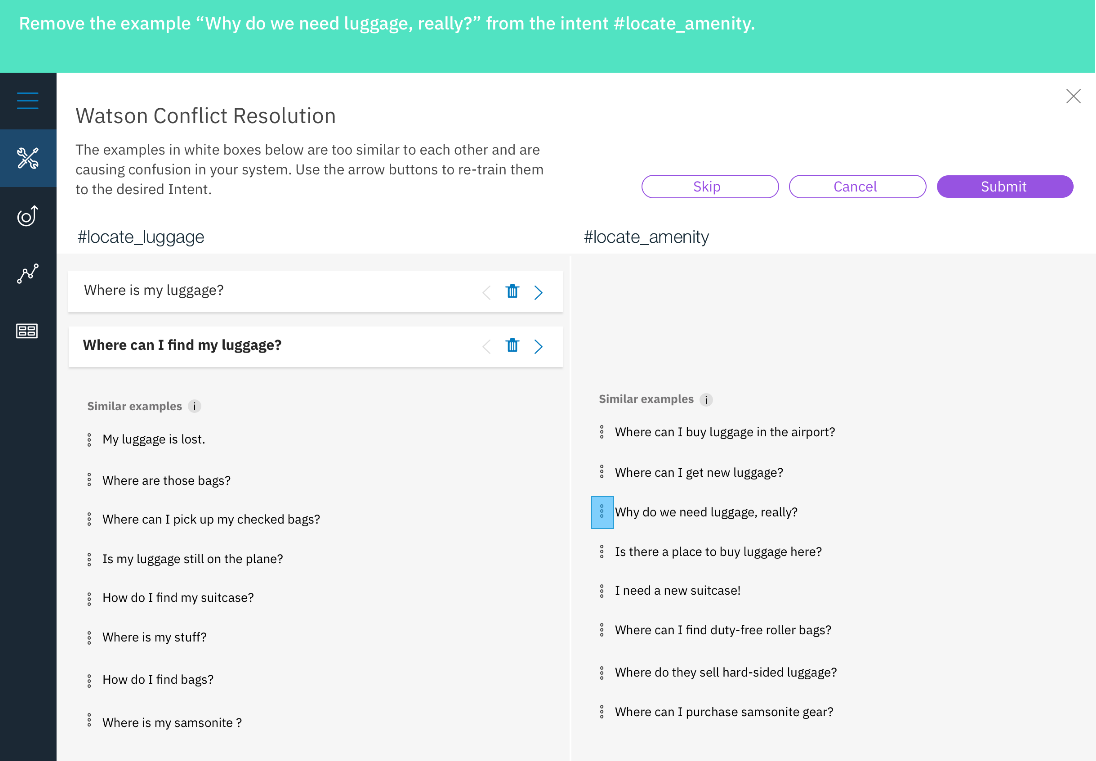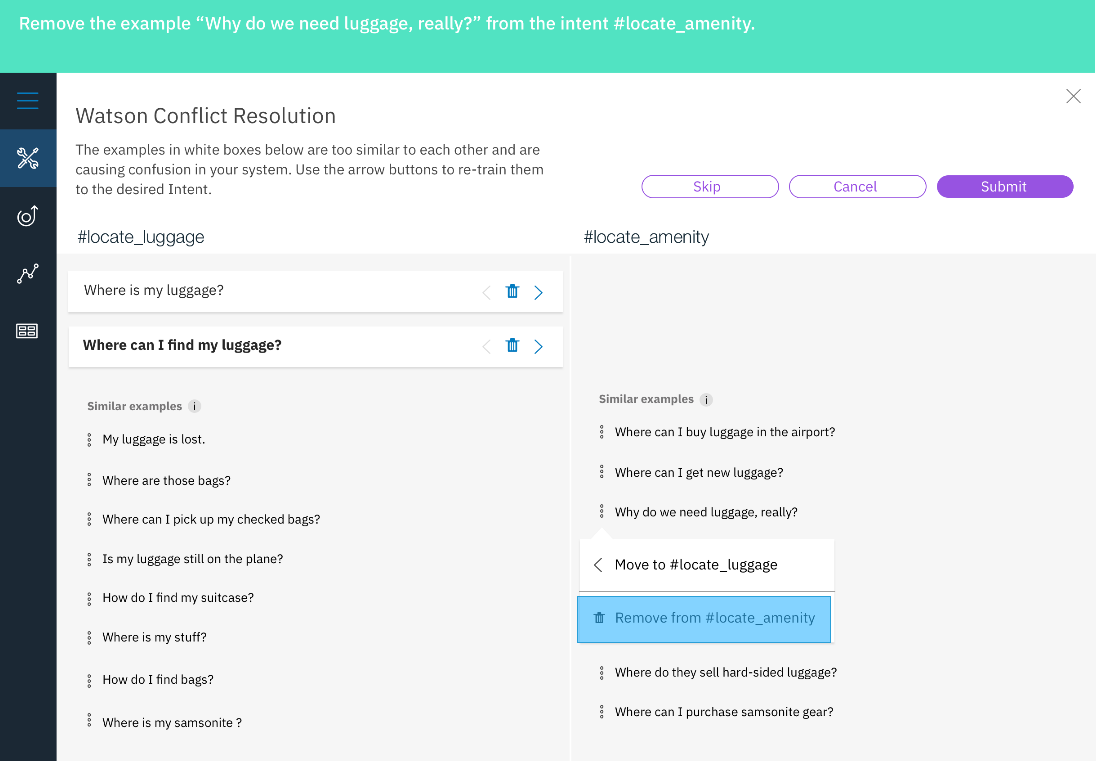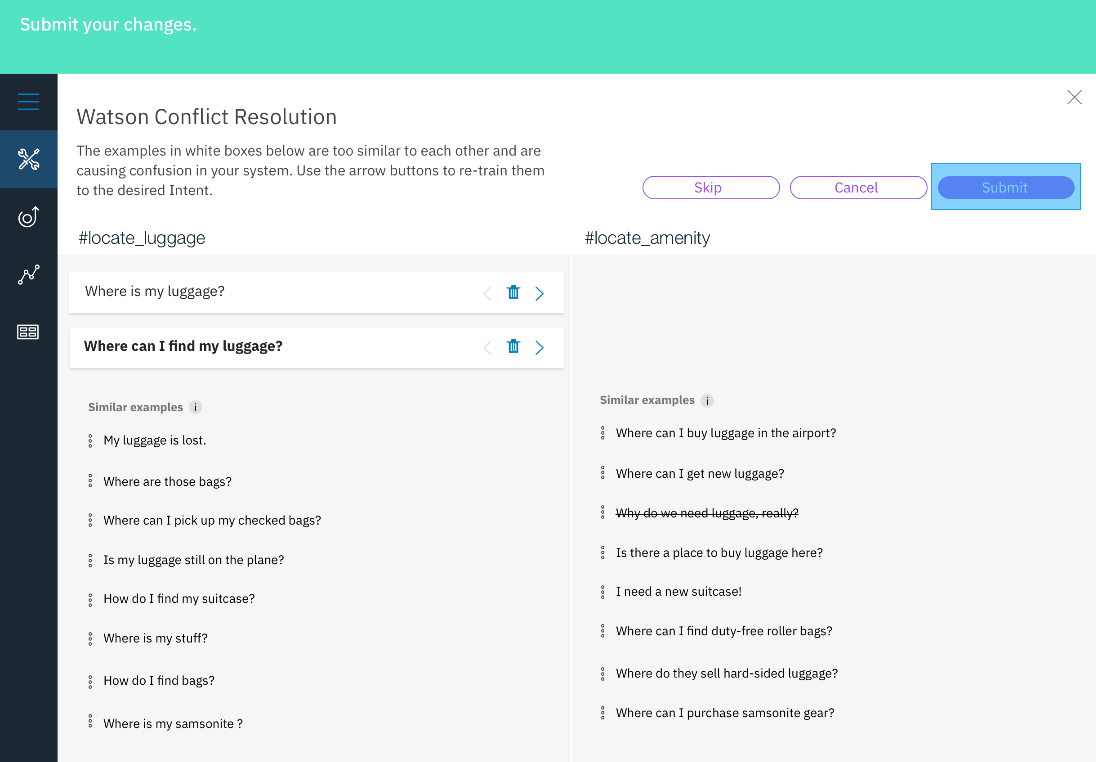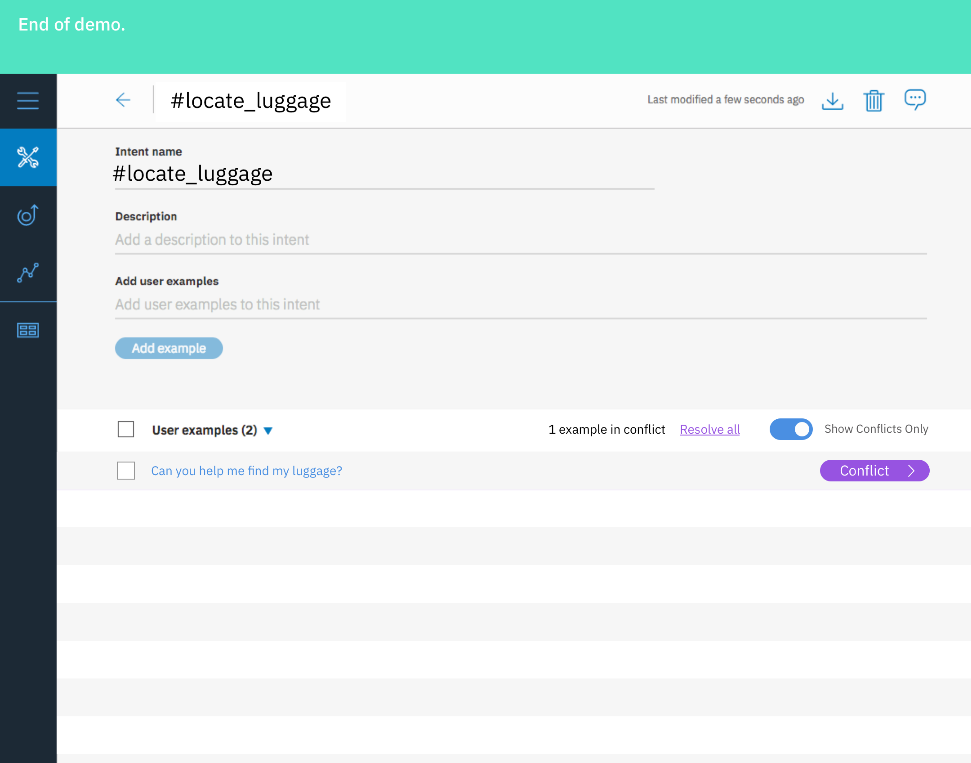 UX and visual design for Watson Assistant Analytics Dashboard